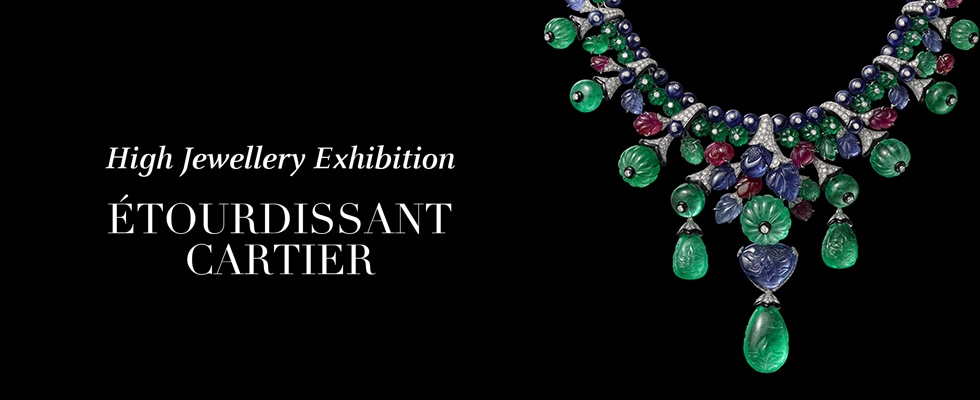 Étourdissant. A singular word that runs a gamut of meaning from astonishing to dazzling, stunning to splendid. It expresses a whirlwind of exhilaration, intoxication and dynamism all in one – a word that is a uniquely apt reflection of the exciting cosmopolis that we live in.
In commemoration of Singapore's 50th anniversary, Cartier is pleased to present Étourdissant Cartier, a public exhibition of more than 600 pieces of high jewellery, haute horlogerie and precious objets d'art. The exhibition marks the first time in the world that Cartier has ever opened a full contemporary collection of high jewellery for public viewing. Of the creations that will be presented, more than 60 will be making their world debut in Singapore – another first for the Maison.
As part of its celebrations and festivities in this Jubilee year, Cartier is taking the opportunity to invite the broader public to share in its passion for art and its unique approach to artisanship.
Étourdissant Cartier will be presented at the Singapore Pinacothèque de Paris for one day only on Saturday, 31 October 2015, from 10 am to 6 pm. A shuttle bus service between the main entrance of Park Mall and the Singapore Pinacothèque will be provided at 15-minute intervals.