CARTIER WOMEN'S INITIATIVE AWARDS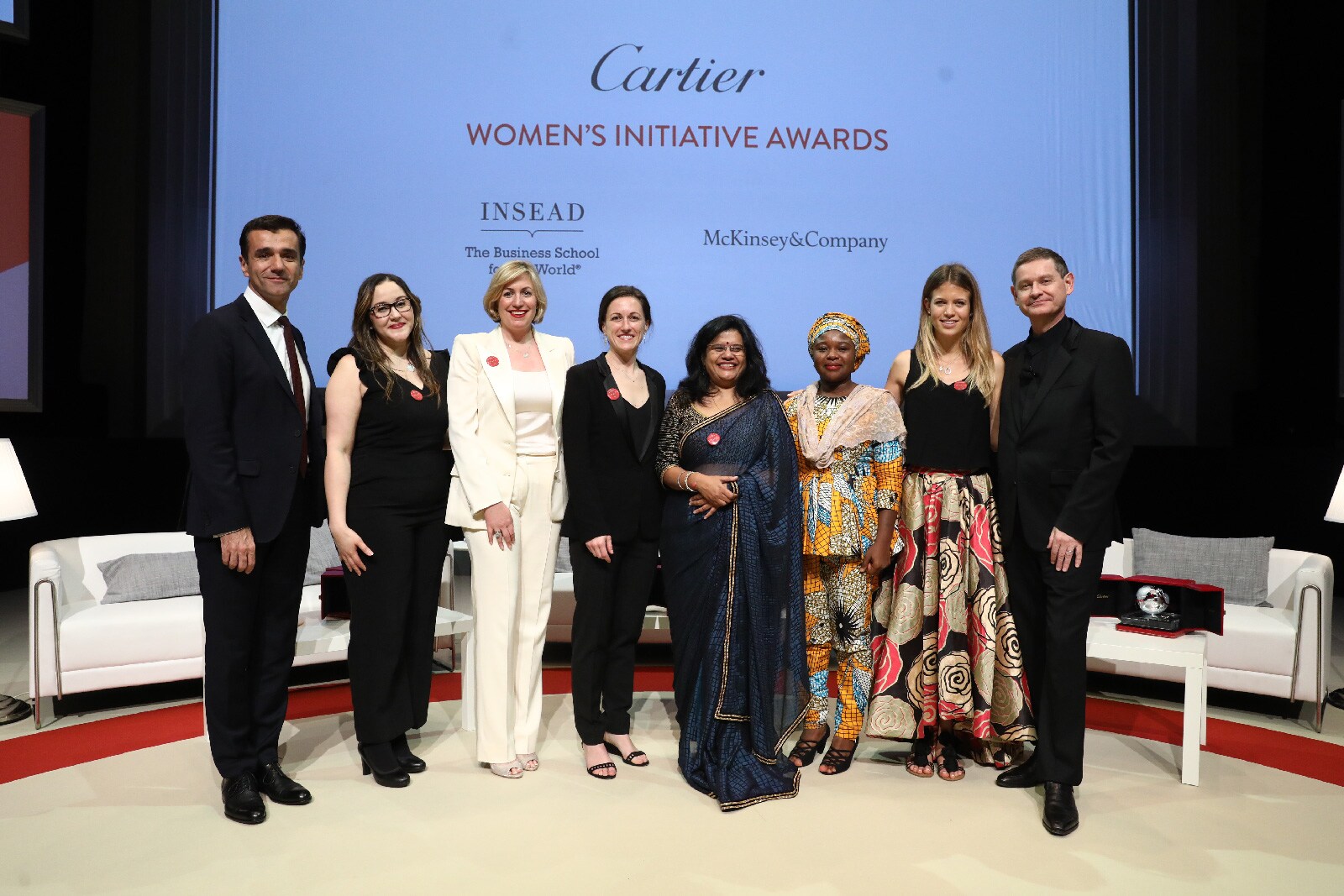 The Cartier Women's Initiative Awards (CWIA) is an annual business competition established by Cartier, INSEAD Business School and McKinsey & Company. Every year, a prize for the best business plan is awarded to one female entrepreneur from each of the following regions: Latin America, North America, Europe, Sub-Saharan Africa, Middle East & North Africa, and Asia-Pacific. The laureates are granted US $100,000 in funding, a place on an INSEAD Executive Program (ISEP), one year of personalised coaching, media exposure and networking opportunities. The Cartier Awards are open to female entrepreneurs leading innovative, for-profit start-ups that are both financially sustainable and socially responsible.
The Cartier Women's Initiative Awards reflect the Maison's dedication to nurturing initiative and audacity, the key values at the heart of Cartier's commitment to supporting female entrepreneurs all over the world.
The Cartier Awards support business as a means of addressing the issues facing the modern world and promote the work of female entrepreneurs who are finding effective and affordable ways to transform the future of their local economies and the planet.
More information available at:
http://www.cartierwomensinitiative.com